X-10                            

                Check out the new features for 2014

__________________________________________________________________________________________________________
The X-10 has been one of our most popular bows to date and with an IBO speed up to 340 FPS and the smooth feel of the Trinary Cam, the New X-10 continues to hit the mark!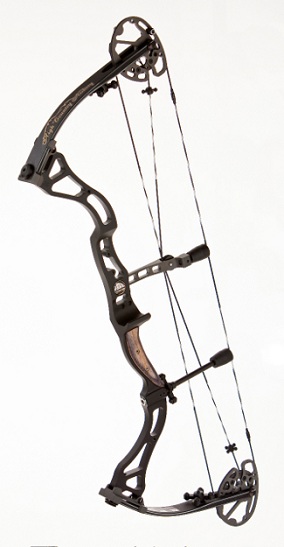 New X-10
Features:
Smooth drawing and adjustable Trinary II Cam

Draw-Length Adjustment without a Bow Press

80% Letoff

8190 Premium BCY Bowstrings

Bowjax String Silencers and Limb Dampeners

Dual String Stops

HCA's Patented Rollerguard System

 Experience HCA's best selling bow for 6 years running now! We have taken a 340 FPS bow fit it within 7″ Brace and 33″ ATA and made it shoot and feel even better.

New for 2014 improved Camo and Paint process for improved durability and appeal

Improved Centershot

Wider shelf for Dropaway Rests

Improved Vane Clearance
 The Speed Pro X-10 has a smooth draw and comfortable back wall that everyone has come to love. These added improvements makes for one of the best shooting bows ever!
Specifications
Cam                                        T-2 Trinary

Limb                                       12 3/4″ Solid Limbs

Axle-to-Axle                           33″ inches
Brace Height                           7″ inches
Peak Draw Weights               50, 60, 70, 80

Draw Lengths **                      27″- 30″ adjustment

Speed                                      up to 340 FPS IBO
                                                up to 390 FPS with the Speed Pro Arrow

 Available                                Right Handed and Left Handed
 THE FASTEST BOWS UNDER WARRANTY!
Standard color options:
TAC Black
Licensed product
 This product is produced and or Licensed under one or more of the following Patents # 5,809,982/5,368,006/6,990,970B1/5,791,322/4,739,744/5,040,520/4,519,374
 **all draw lengths are true draw length not AMO